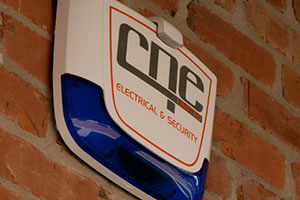 Many lives are lost every year through poor maintenance of Fire Alarm Systems or not having them at all. A Fire Alarm is an absolute must and often a legal requirement when in the workplace. Whilst not all fires can be prevented, early detection is the key to protection of life and avoidance of severe disruption.
Here at CNE we are qualified to assess, supply and fit all kinds of systems ranging from the home to the workplace.
There are three key areas or categories of Fire Detection System:
Conventional Hard Wired Fire Alarm
Analogue Adressable Fire Alarm
Wireless Fire Alarm
Contact us today to get your system or premises assessed and know that your protected.